Dalby Forest - weathering
22–08-2022 -
26–08-2022
︎ artist in residence
︎ process
︎ journal
The Bridestones are the sandstone rocks situated in the North York Moors that were created through the movement of glaciers during the Ice Age. They have been weathered by the action of frost, wind, and rain over thousands of years. I have been fascinated by the process of weathering which is slowly biting off the rocks and morphing them over time. Every bite of the form is a space claimed by a natural force. Although it is not obviously present it is not absent either.
I visited the Bridestones with a pinhole camera that I made a long time ago and took an image of the so-called Pepperpot stone on the black and white film. I have not been aware if any images were exposed on the film and when I developed it in home-made fern developer (made from a cold soaking/maceration of the leaves) the double exposure appeared. The images were taken 5 months ago, during my last visit of Yorkshire. Cross-exposure is marking its way through the film bringing multiple realities, times into one - sleeping baby in the York's old antique shop vitrine, stone in the Yorkshire Moors and the hair of the inside textile lining of my pinhole camera. These layers are weathered moments printed on the photographic film.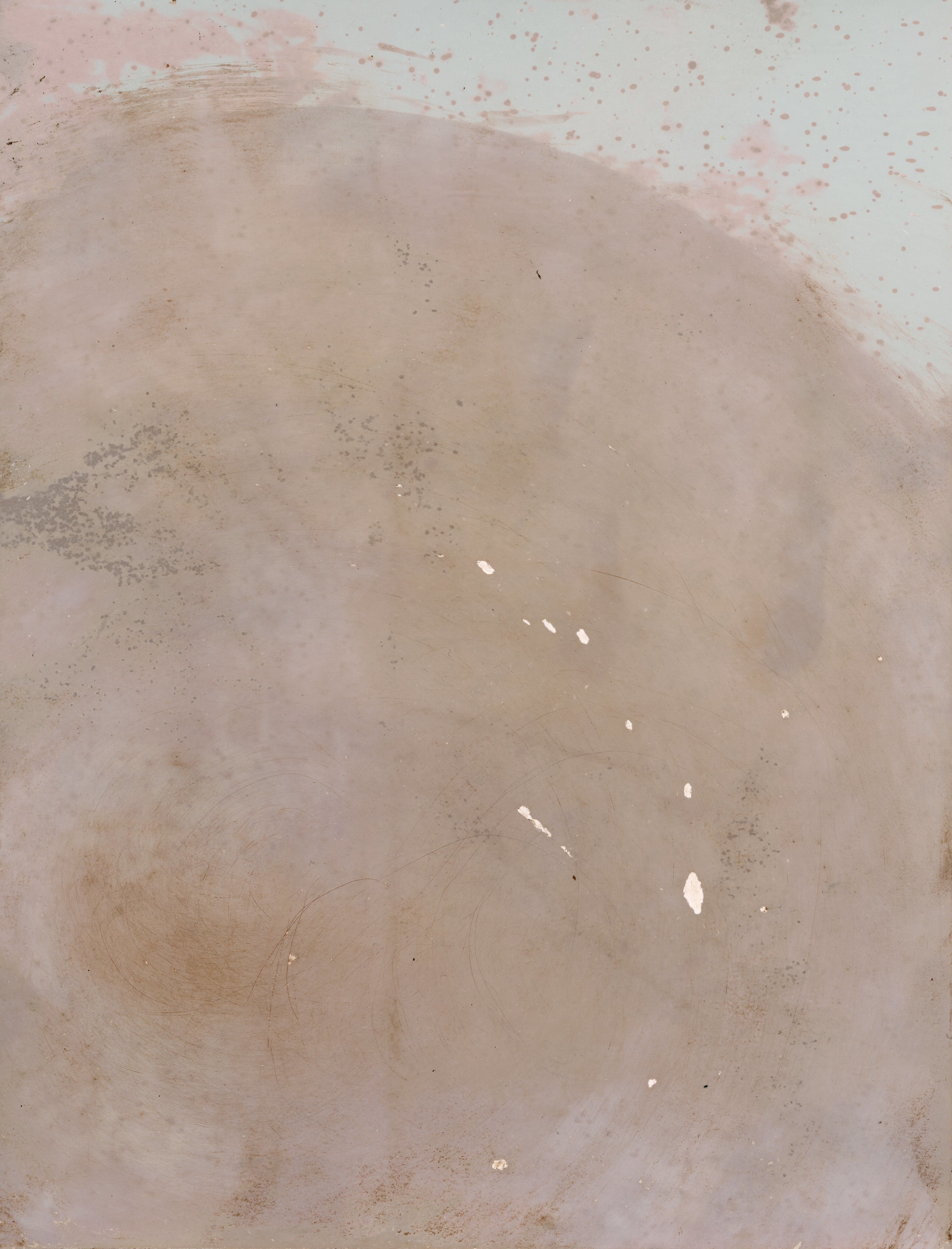 Weathering is a process that affects the appearance of the landscape, the stone. These days we can admire the patterns of lichen on its surface. I have spend too less time with the stones to fully grasph the landscape and translate the process of weathering into my practice. However when I returned to the workshop I have taken two silver bromide papers and the soil that I collected during the walk and rubbed it agains the surface of the photographic paper. The silver bromide papers unlike the resin coated ones are very fragile against the touch and the surface gave up against the pressure that my hands caused.
The abbrasive force of my hands stained with the juices of wild berries.